IsoMatch Tellus - passed the AEF Universal Terminal and Auxiliary Conformance Test!
Kverneland Group's Universal Terminal, the IsoMatch Tellus, gains for the first time an AEF ISOBUS certification for the Universal Terminal (UT) and auxiliary (AUX) functionality. This means that we always ensure compatibility of these functionalities to all ISOBUS machines for our customers.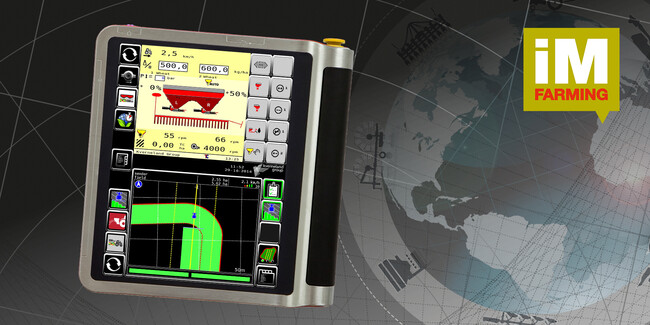 "With the IsoMatch Tellus Terminal it is easy to operate other ISOBUS machinery. And when buying a new machine you don't need to buy another terminal with different applications. Just plug and play!"
David Hines, arable farmer, UK.
"We are operating our Butterfly mower combination with the joystick control integrated into our tractor. For us it was simply to mount the mower onto the tractor and plug in the ISOBUS cable. Compared to our former model with a separate control box, this adds so much more operator comfort. Very often we work on smaller fields down to 1ha, requiring a lot of lifting, turning and lowering. With the joystick right at your fingertips it is so much more comfortable to operate."
Fredrik Johansson, dairy farmer, Sweden.
Read more about our IsoMatch Tellus terminals.
3rd December 2015