Kverneland and Vicon news to be presented at SIMA, Paris, France!
The 26th February – 2nd of March 2017 we are pleased to invite you to SIMA in Paris to see the latest innovations and news within our offering of Kverneland and Vicon machines. In addition to the machines we would also like to answer your questions regarding our iM FARMING solutions for precision farming.
We can explain to you how you can improve the efficiency in your farming operations by the use of our IsoMatch terminals so that you can save e.g. fertiliser or seeds. Come check it out!

Visit Kverneland Group Stand in Hall 6H - stand 058
You find our stand in Hall 6H – Stand 058 where we have dedicated staff and Product Managers to help you find a machine and technical solution that suits your farm and day-to-day business!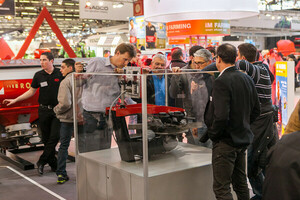 What can you see at our stand?
We can already now reveal the Kverneland and Vicon news to be presented at the Stand, many of them you can see at this website – have a look:
Link to the English language page http://sima-en.kvernelandgroup.com/
The website is also available in French language: http://sima.kvernelandgroup.com/
We look forward to see you!
Visit also Kverneland Groups Social Media platforms to stay up to date!
Like us on Facebook
Follow us on Twitter
Watch us on YouTube

kvernelandgrp