Original Parts and Service: Key to Keeping Your Machine Running!
When buying a Kverneland or Vicon machine, you are buying a machine built on decades of experience in developing high quality equipment for farmers to optimise their farm job. We want to make sure that you benefit from this experience and that you also have easy access to original parts to ensure a long life time of the machine.
Dealers
Our Dealers are quite literally our men-in-the-field to help you. Like our machines they are highly reliable. They are always on call, and they will always strive to find the right solution for you, and when things do finally wear out, your local dealer will either have the necessary parts in stock, or can obtain them within 24 hrs. He will also have the facilities to service your machines, ensuring that they always run optimally.
Original Parts
Innovation and reliability go hand-in-hand with quality. Our original parts are designed and manufactured to a uniformly high standard, ensuring the reliability of your machine, and guaranteeing that you'll always achieve the results as promised. Yes there are cheaper parts out there, but tests have also indicated that these cheaper parts are inferior to ours. It's a false economy saving money on spares that have increased wear and decreased efficiency. In the long run they only cost you more money and time; especially if they also affect your machine warranty.
Original parts will always work and fit as intended, and are guaranteed to keep your machine running optimally.
Read more about our service and parts: http://ien.kvernelandgroup.com/Service-and-Parts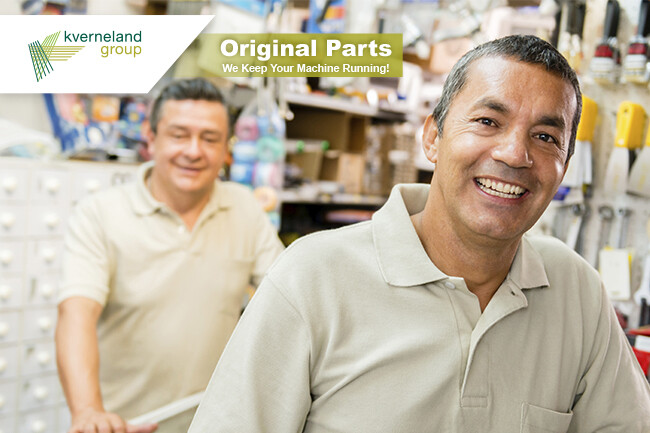 19th October 2016