Vicon FastBale award
FastBale receives Machine of the Year award at SIMA 2015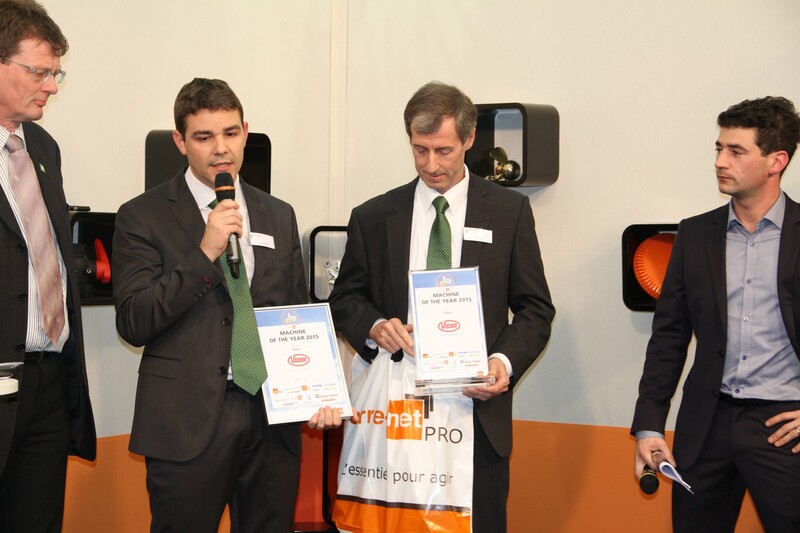 The new Vicon FastBale non-stop baler wrapper combination; Product managers Luc Souquet (left) and Tim Baker, with the prestigious award
Vicon's revolutionary non-stop round baler wrapper combination, FastBale, has been voted the winner of the Machine of the Year award in the balers category at the 2015 SIMA Show.
One of the most prestigious awards for machinery incorporating innovative technology and overall performance, the selection was made by 19 independent agricultural journalists representing 17 European countries trade magazines.
This is the second high-profile award that FastBale has received since the machine was first revealed at the end of November 2014, when the SIMA Show gave FastBale a silver medal for innovation.
Designed and developed at the Kverneland Group's baler competence centre at Ravenna, Italy, FastBale cleverly integrates a pre-chamber with a main chamber, and a wrapper, to enable baling to continue non-stop.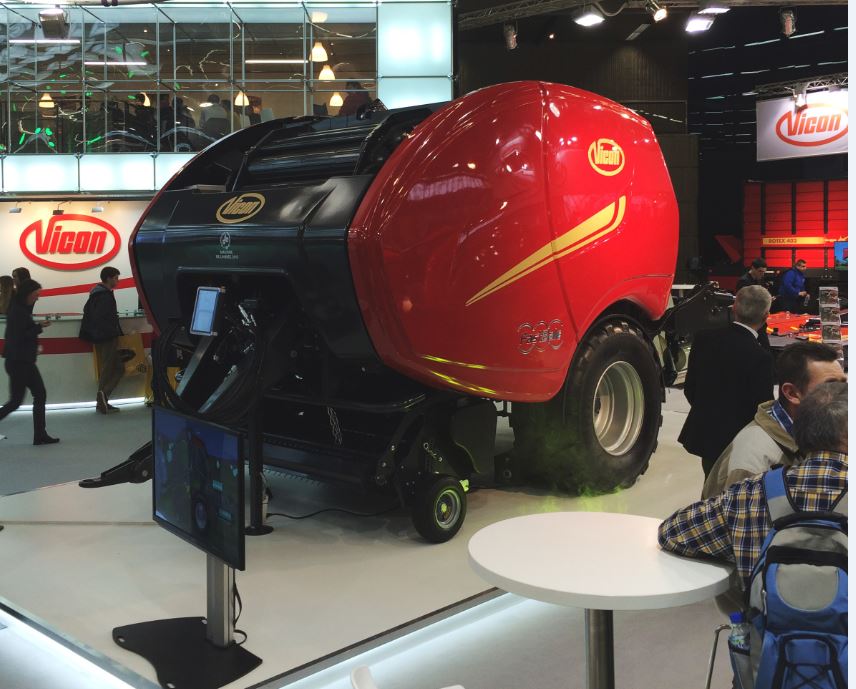 FastBale's ingenious design includes a simple, reliable and fuss-free bale transfer system. Combined with a wrapper frame mounted on a parallel linkage, it is an innovative solution that avoids the need for a complex transfer system.
Following several seasons of testing, FastBale was revealed at the 2015 SIMA Show. Its field evaluation and development in a range of crop conditions will continue throughout 2015 prior to full commercial availability.
10. March 2015